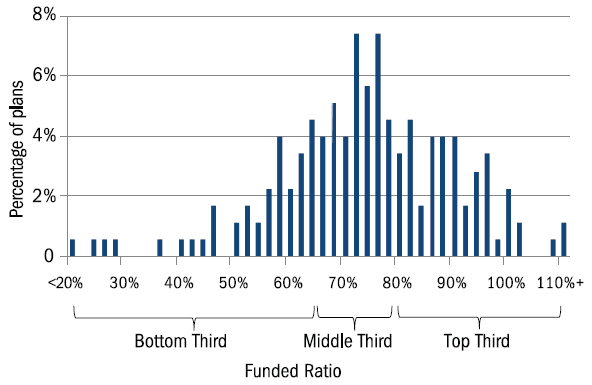 The Center for State and Local Government Excellence has just released a new study by our colleagues at the
Center for Retirement Research
at Boston College detailing three segments of the pension outlook for state and local funds.  Among its findings, it notes that funded ratios are not monolithic, with two-thirds of plans either in the range of 68 to 80 percent funded or 81 to 111 percent funded.

Workforce of the Future
The new SLGE Workforce of the Future report explores 
workforce trends, case studies, and detailed projections through 2026, including public safety, IT, clerical, management, and overall state and local employment.  The focus is on strategies to manage change, such as:
Seeking candidates who have diverse experiences and backgrounds.

Focusing on how to get to "yes" with other agencies and departments.

Examining business processes to find efficiencies.
Click here to download the report or view the related webinar.
SLGE has redesigned its website to improve navigation to research of interest, further incorporate social media links, and improve search capabilities. Visit the new
SLGE.ORG
to see what resources you can apply next.

Public Plans Database Updates
The
Public Plans Database
is updated several times each year, with the most recent data posted in September to reflect state and local plans that release CAFRs and asset valuations as of June 2018.  This includes new detailed investment data for 180 public pension plans from 2001-2017.  You can view data in the aggregate, by state, or for specific funds.